[text from krimkram.com] Krim Kram is a new Cork based label releasing sounds that can be broadly categorized as 'experimental'. The first batch of releases include CDs by Bren't Lewiis Ensemble (tape music from freakdom lifers), Smegma (archival avant punk), and Dressing (ghostly textured noise). Krim Kram Titles available via Oxen for US domestic shipping only thank you for your support.
https://krimkram.bandcamp.com/album/dressing
https://krimkram.bandcamp.com/album/dressing
https://krimkram.bandcamp.com/album/hand-signals
https://krimkram.bandcamp.com/album/dives-headfirst-into-punk-rock-1978-79
KK-01 Bren't Lewiis Ensemble Hand Signals CD (from www.krimkram.com)
Since reactivating in the wake of the essential 2009 archival BUFMS box set, 'Induced Musical Spasticity', Bren't Lewiis Ensemble have released more than 40 titles of the finest avant ear wonk around. Much of this activity has proceeded with relatively little fanfare. Perhaps the number of releases is intimidating to some, or maybe well-adjusted society simply has little need for (in their own words) "screeches, recitations, injured vocalizations, inexplicable flurries of bleeps, bloops 'n' splats, and general oh-my-god-how-long-does-this-go-on-for" (personally, I find this latter scenario difficult to accept; hence the desire to release yet more of these bleeps, bloops 'n' splats into the world). Or, and this is the hypothesis that I am advancing, it may be due to the fact that much of this material has been released on that most maligned of formats, the humble CDr (the disdain for which, I emphatically do not share by the way). So, to test this hypothesis, here is a brand new Bren't Lewiis Ensemble album on the Mark Knopfler approved "real" CD format.
The sound of this CD is classic latter day Bren't Lewiis Ensemble: heavily edited sound collage; plenty of Orchid Spangiafora style word play; the sound of malfunctioning, sputtering machines; instruments/objects that are blown, shaken, scraped, and generally sabotaged in various ways; et cetera. If the CIA had access to this kind of arsenal during MKUltra, who knows what kind of damage they could have inflicted.
Krim Kram Distro: KK-01 Bren't Lewiis Ensemble Hand Signals CD | Oxen Records (bigcartel.com)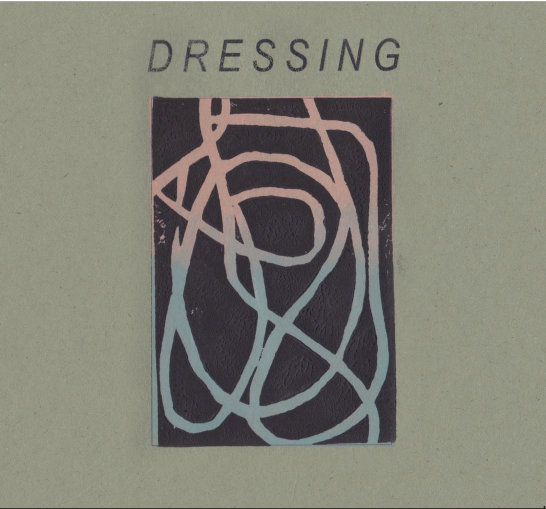 KK-03 Dressing CD (from www.krimkram.com)
Dressing is the experimental noise project of Dublin based artist Kevin Kirwan. Active in visual arts for the past decade or so, Kirwan has recently begun recording noise using field recordings, found objects, feedback and tape manipulation. His noise is restrained and textural with occasional melodic undercurrents. He recently performed live as Dressing for the first time at the closing of Aleana Egan's exhibition 'Sampler' at Void Gallery, Derry.
This CD is a reissue of two cassettes originally self-released in editions of 15 in 2021. A CD of new material is due later this year on the excellent L.A. based harsh noise label, Oxen Records."
Krim Kram Distro: KK-03 Dressing Dressing CD | Oxen Records (bigcartel.com)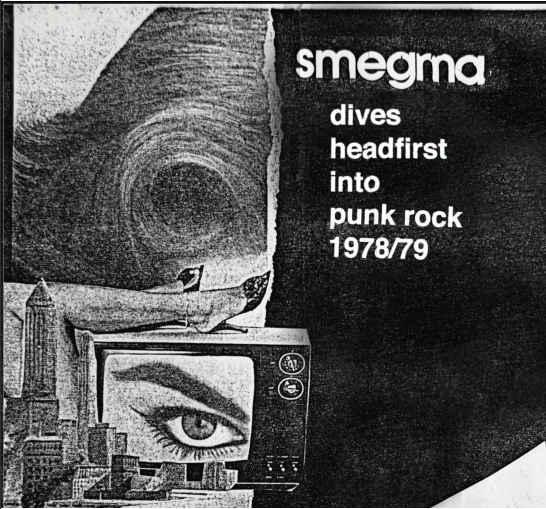 KK-02 Smegma Dives Headfirst Into Punk Rock 1978/79 CD (from www.krimkram.com)
Formed in 1973, Smegma have spent the past 49 years proudly flying the freakdom flag, influencing several generations of underground communities in the process. They've been a mainstay of every vital incarnation of noise for the past five decades – outsider free improvisation, punk, 80's cassette underground, 90's/00's weirdo noise underground, etc. While resolutely forward looking, their sound is also deeply informed by the rich history of 20th century American music. Their brand of vernacular avant-garde draws as much from the likes of Charley Patton, Art Tatum and Sidney Bechet, as it does from Harry Partch and John Cage.
This CD is an expanded reissue of the cassette first issued on Pigface Records in 2015, which documented the earliest recordings of Smegma performing live as part of the Portland punk rock / new wave scene (Myrtle Tickner, Jerry A. and Pig Champion from Poison Idea would all later go on to play with the band at various stages throughout the 80's and 90's). Also included are the complete Flashcards and Disco Diarrhea 7″s, both originally self-released on Pigface Records in 1979.
Krim Kram Distro: KK-02 Smegma Dives Headfirst Into Punk Rock 1978/79 CD | Oxen Records (bigcartel.com)